Mold Damage Repair & Mitigation
Mold damage requires special attention. Let Aztec make it right.
Mold can grow and spread just about anywhere moisture and a food source are present: walls, carpet, floors, insulation, wood; to name a few. Exposure can cause a variety of health problems as well as allergic reactions. To protect the health of occupants, Aztec Construction and Restoration removes and eliminates future mold growth beginning with assessing the way a structure was built, evaluating humidity levels and controls, and recommending and repairing any structural deficiencies.
How do I get rid of mold?
It is impossible to get rid of all mold and mold spores indoors; some mold spores will be found floating through the air and in house dust. The mold spores will not grow if moisture is not present. Indoor mold growth can and should be prevented or controlled by controlling moisture indoors. If there is mold growth in your home, you must clean up the mold and fix the water problem. If you clean up the mold, but don't fix the water problem, then, most likely, the mold problem will come back.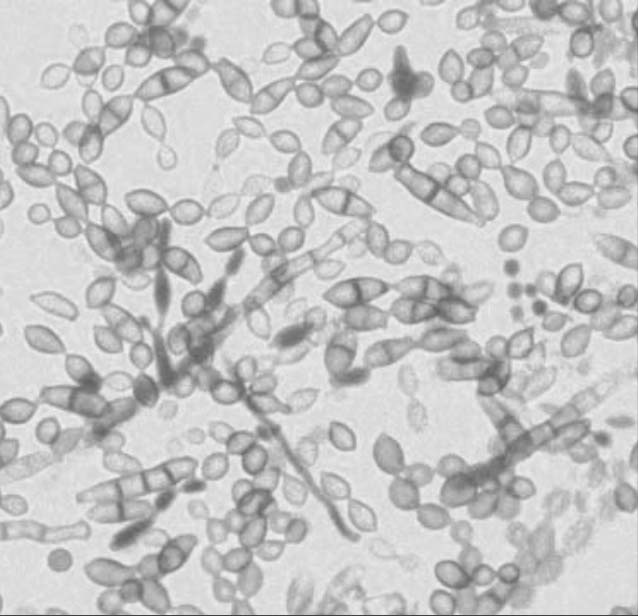 (Magnified Mold Spores) Molds can gradually destroy the things they grow on. You can prevent damage to your home and furnishings, save money, and avoid potential health problems by controlling moisture and eliminating mold growth.
What You Need to Know About Mold
Cleanup and Remediation
Fact sheets from CDC and EPA on mold cleanup, removal, and remediation.
General Information
Basic facts about molds, exposure, adverse health effects, and prevention.
Related Issues
Information and links on mold-related issues, such as hurricane-related damage.
Resources
Useful documents and FAQs about mold from various federal and state agency resources.
"Was your home flooded? If so, and you were not able to dry your home (including furniture and other items) within 24-48 hours, you should assume you have mold growth. You need to completely dry everything, clean up the mold, and make sure you don't still have a moisture problem.
You may see or smell mold on clothing, drywall, furniture, cardboard boxes, or books, but it may also be hidden under or behind items like carpet, cushions, or walls." (https://www.cdc.gov/mold/cleanup-guide.html)
When in doubt, you can always call a skilled professional from Aztec Construction & Restoration, We are ready to assist you 24/7 530-275-3327

Wind, Water, Hail, Fire, Smoke & Mold Damage Repair
We respond to all forms of emergency property damage repair. Go »

Expert Restoration w/ Over 20 Yrs Experience
Aztec has what it takes to get your property damage quickly and safely taken care of. Go »